INTRODUCING:
The 5DayDeal®
VAULT Membership
Didn't have time to watch or download everything in your 5DayDeal® bundle?
No problem…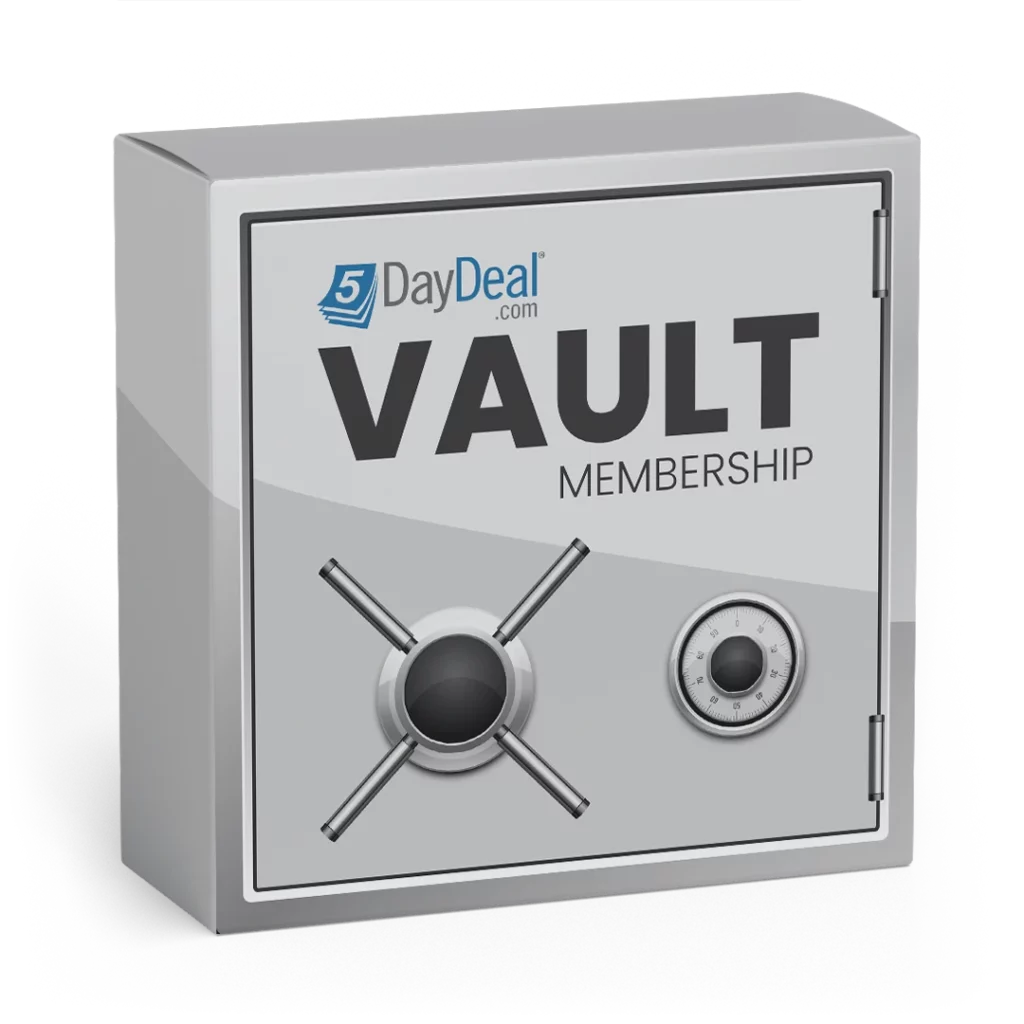 What you get:
Join the 5DayDeal® VAULT and receive continued access to your streaming and download courses hosted on Creative Highway for as long as desired! Enjoy the peace of mind that comes with knowing you can log in anytime and from anywhere in the world. Resume your ongoing learning through continued streaming access or choose the option to download at any time in the future.
Want to know what's included with your membership?
All downloadable and streaming courses from any 5DayDeal® bundles purchased in 2020 and beyond. This means, if your computer crashes or you can't remember your password to the cloud, you can re-download; you can go back to materials you streamed in the past for quick reviews; and all of those courses that may have seemed too advance in the past, you will have the opportunity to dive into as they become relevant to your experience!

Continued Customer Support (oh, and our support team is amazing)!

Downloads from any bundle you have EVER purchased from 5DayDeal since 2020!

Giving Back: As is true with everything you have or will ever purchase from 5DayDeal, 10% of your membership payment will be donated to charity each month!
Choose your billing agreement.
HINT: Save 25% with the annual plan.
VAULT Membership
From: $54 / year with a 10-day free trial